An Undeniable Presence Campaign
St. John XXIII is an active university parish located in the heart of Ft. Collins, Colorado. Located across the street from Colorado State University, the parish realized they had an opportunity to maximize their ideal location by building a new church to get even closer to campus and to be 'an undeniable presence' to the college students the parish exists to reach and serve.
The Little J team was hired to create the campaign branding along with a host of creative deliverables in order raise awareness of the ambitious capital campaign. Only a year into our public phase and we have helped to raise over $4 million dollars.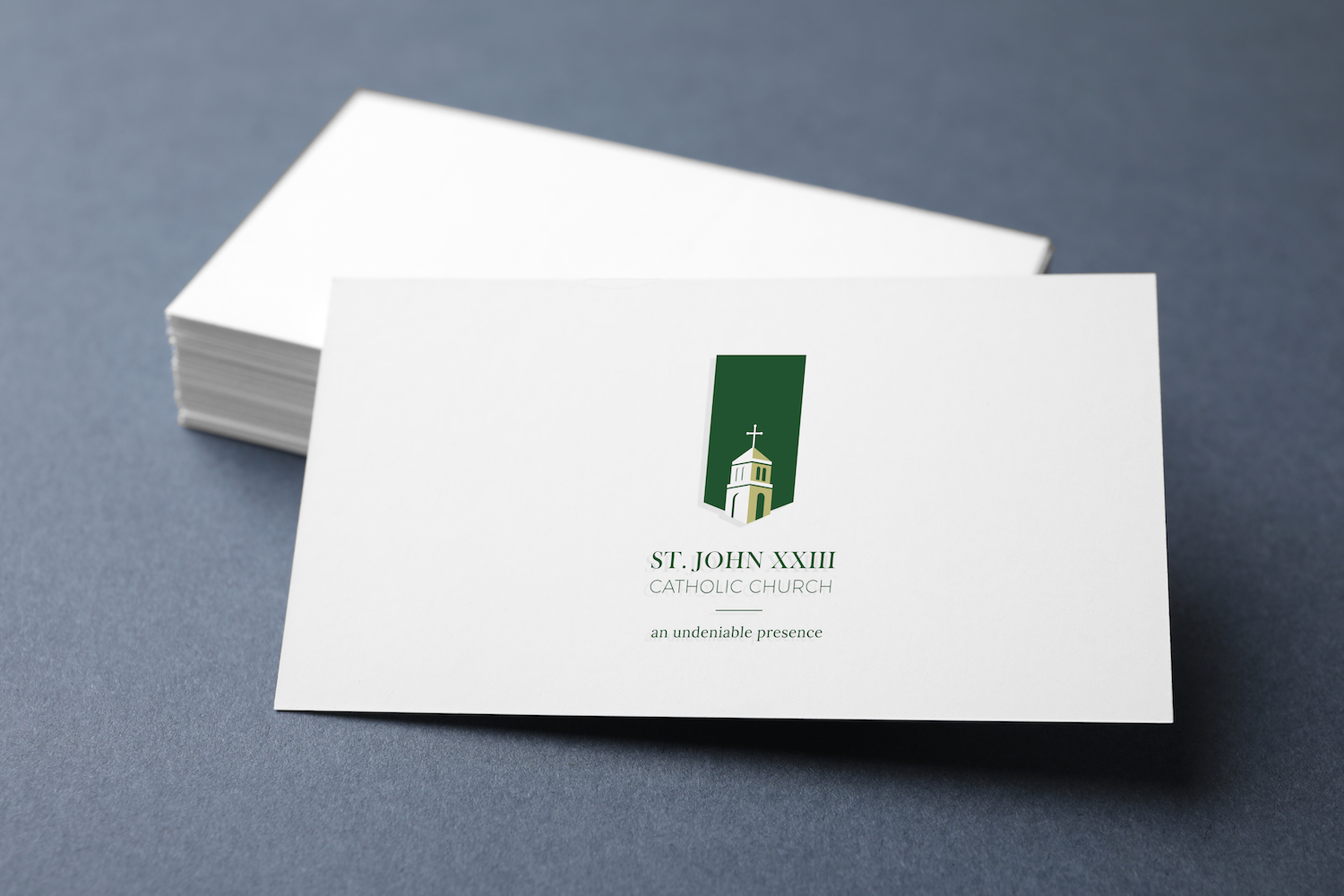 Coming to Life
Working in partnership with the project architect, we helped to produce this 3D walk through of the new church building, catholic center, piazza, and more. This allowed our benefactors and prospects to see and experience the beautiful vision for the project.
Professional video production can bring your mission to life in ways that print graphics or personal presentations never can. With 25 years of professional experience under our belts, we love all stages in the creative process when it comes to producing dynamic and culturally relevant videos.
Parish Website
In addition to the capital campaign work, we also designed a new website experience for St. John XXIII. The parish recognized a need to refresh their brand and create a site with a mobile emphasis since they're primarily reaching out to college students.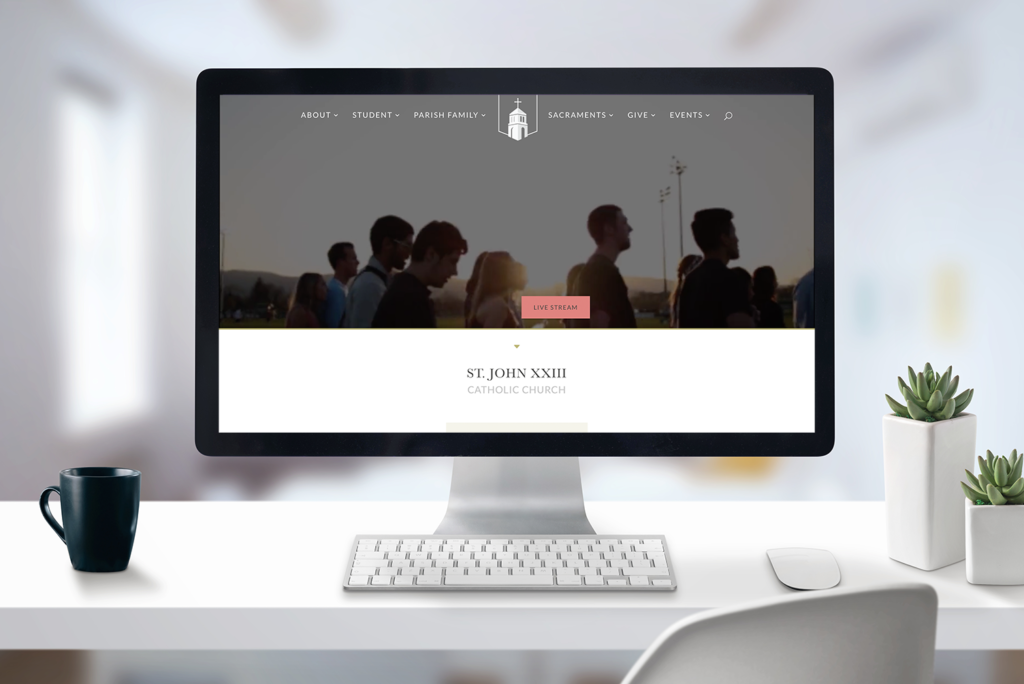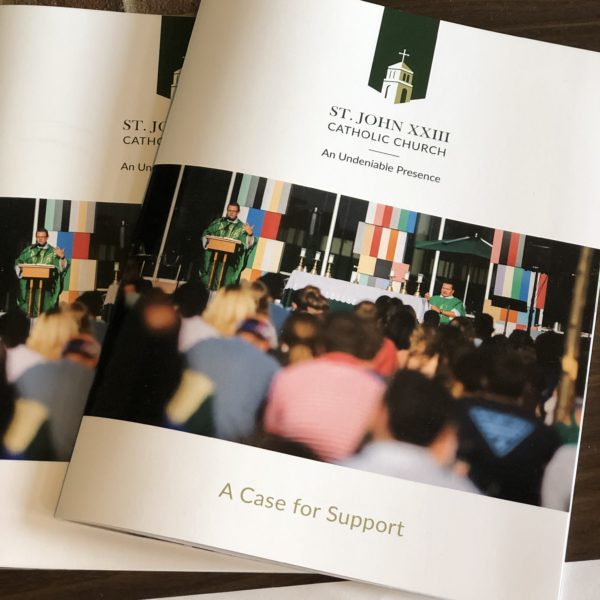 Consistent Expression
Once we established a solid visual identity and messaging/copy strategy for the campaign (and eventually the parish), we were able to focus on expressing the heart and soul behind the campaign in different ways.
A few examples of this were various pieces of print collateral, social media, a Go Fund Me campaign, and additional videos for different audiences.
The St. Michael Miracle
When renown sculptor, Herb Mignery, walked into this studio in 1997, he encountered something nothing short of miraculous. Now, more than two decades later, the story is finally being told.
St. Michael the Archangel is the patron saint of the Undeniable Presence campaign and the 12 foot statue will stand in the center of the Piazza of Angels of the new church.