Car Buying Made Easy
We've all had the painful experience of sitting in a car dealership for hours, dreading the high pressure and untrusting process. If you ever needed proof that the customer experience is the new currency of the way business is done, look no further than the auto industry.
A2Z Sync is disrupting the auto industry by streamlining the sales process and eliminating the awkward turn from the sales associate to the finance and insurance manager.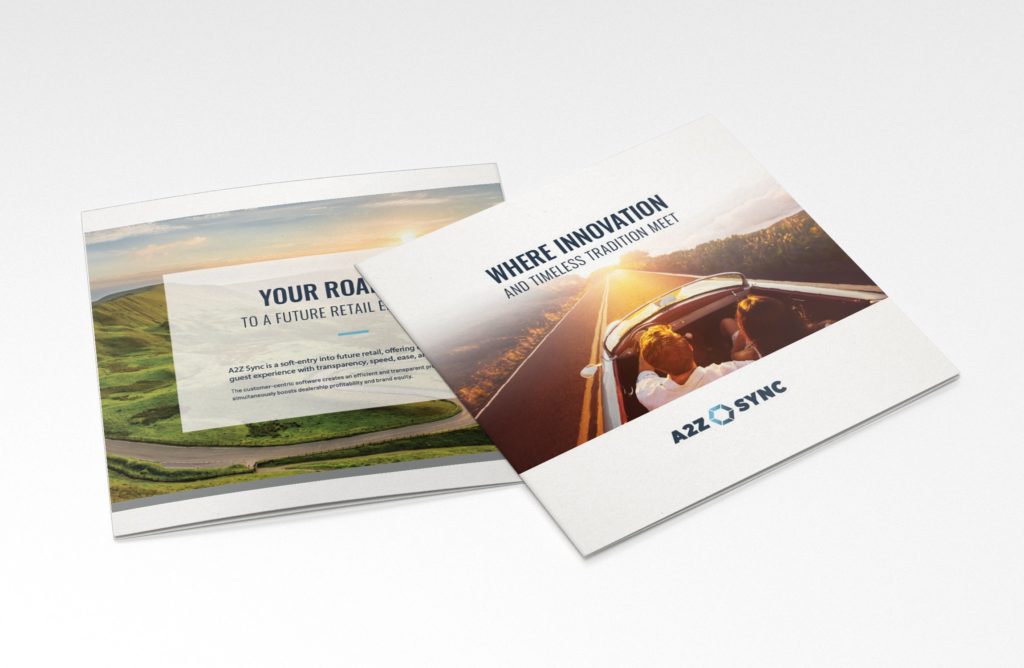 A Roadmap to the Future of Retail
We were engaged to work on the print collateral and website of A2Z Sync that was sent to the largest auto dealer groups in the country. We produced the initial video that introduced prospective clients to this long-awaited way to purchase a vehicle. Here is a look at the latest A2Z Sync video featuring this disruptive customer experience.