Discovering Tolkien – Documentary
Shot on location in Oxford, England and New Zealand, Jeremy Rivera produced and directed a sixty minute documentary entitled, 'Discovering Tolkien – The Lord of the Rings' in partnership with global television network, EWTN. Since 2015, Jeremy has produced and directed five international documentaries (Spain, England, Ireland, New Zealand, Hawaii), a 10-part reality television show, and one 3-part mini-series in partnership with EWTN.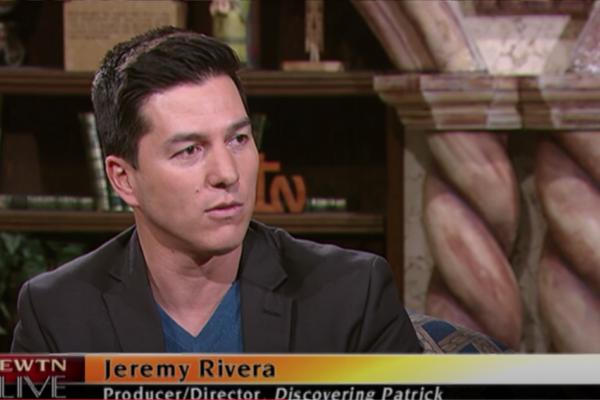 Throughout his life and career, Jeremy Rivera has tried to walk the line between the secular and the sacred, between the world and the church. Inspired by people who believe in something so deeply that they're willing to transcend cultural or religious comfort zones, Jeremy aspires to share these stories because of their pursuit of truth and ability to influence and radically change lives for the better. Though filled with mystery, life also presents real human needs (seen and unseen) for us to draw near to. Thankfully, we are not alone in our pain or in our serving, there are many wounded healers who have come before us to show the way.
You're Amazing – Reality Series
Imagine spending over two-weeks on a professional tour bus driving cross country, filming one of America's most passionate and impactful speakers on today's youth and young adults. This was the task at hand for 10-part reality series entitled, You're Amazing with Justin Fatica.
Discovering Damien – St. of Molokai
This one-hour documentary/reality special was shot on location in Hawaii follows 20 young adults on a journey to discover St. Damien De Veuster. A Catholic priest in the late 1800's, Damien gave his life to those suffering from Hansen's disease (leprosy) on the remote Kalaupapa peninsula on Molokai. This inspiring true story provides a glimpse into the heart and faith of Father Damien where he volunteered to serve the needs of forgotten and discarded people.